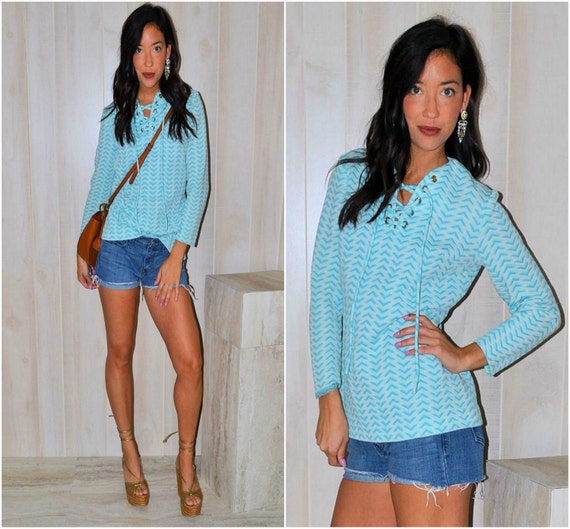 [picked up from Etsy]
Blue Tie-Up Blouse> long sleeve> in good condition> zipper in back> thicker material> chevron pattern> laces up the front
Buy two items or more and enter coupon code: PICKTWO25 at checkout!!
Every item we sell is authentic vintage and one-of-a-kind! You will receive the EXACT item shown in the photos.
Details:
Brand: Vintage 70's
Size: Small or Medium
(Note: We only have ONE in stock. If more than one size is listed it is because this item will work on a range of sizes. Check measurements for exact fit.)
Measurements:
Shoulders: 4.5"
Sleeves: 20"
Bust: 36"
Waist: 38"
Length: 25"
Material:
Polyester
Model is 5'5" with measurements 32"27"37"
All measurements …
$ 40.00
>>> Buy It Now ! <<<