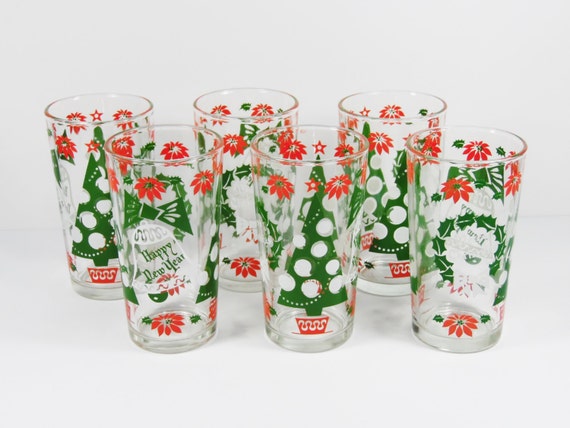 [picked up from Etsy]
–== Continental Can Co. Christmas Tumbler Set ==–
*1950s Vintage
*Six 5" tall glasses
*Each marked with 'CCC' logo
Condition: Excellent
— All of the tumblers look great with the original bright colors. There are a couple of minor scuffs or tiny scratches here and there. There is also the occasional flaw in the design print on the glasses: slight overlap, tiny streak etc. One glass does have a red print smudge near the rim (did not come off!).
***Sadly, I would have more of these, but they were stacked in storage for many years. A few glasses broke before I rescued them. BUT, I do have some more Christmas glasses to list soon from Libbey and CC Co.
–= About Shipping =–
–{ Are USPS shipping costs too high (esp…
$ 35.00
>>> Buy It Now ! <<<