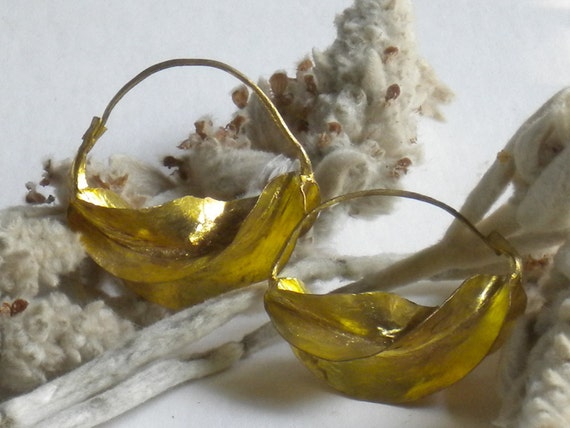 [picked up from Etsy]
From my own personal collection.
Handmade vintage bronze Fulani earrings would make a perfect accessory or gift for those who love authentic tribal items.
These hang/drop: 1.5 " = 3.81 cm.
The width is 1 3/4" = 4.445 cm
These earrings were handmade and worn by the Fulani women in West Africa and are made of a light weight bronze metal. These were worn to show one's wealth or status in the tribe. These are authentic earrings. As with all vintage items. Handle with care. These are very light on the ears despite their size and shape. These earring go with almost everything and you will receive lots of complements when wearing them.
www.etsy.com/shop/DGordonDesigns…
$ 60.00
>>> Buy It Now ! <<<