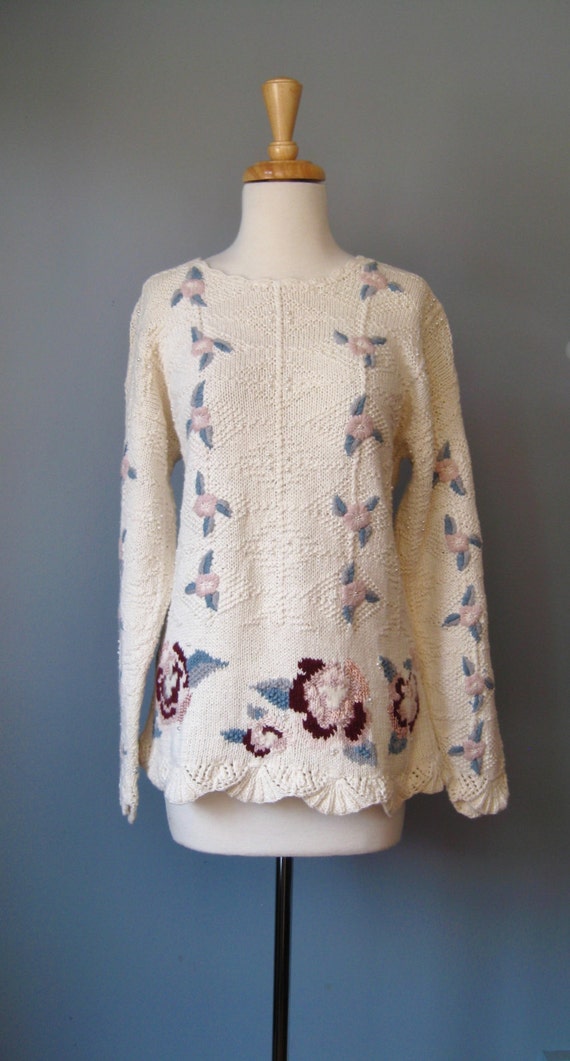 [picked up from Etsy]
This sweater by Marisa Christina is from the 1980s .
It's super pretty and knitted by hand.
It has a lean comfy silhouette, not boxy or bulky, and beautifully fashioned scalloped edges at the hem and sleeve ends.
It's covered with maroon, pink and blue embroidered flowers and sprinkled with 'pearls'
The yarn is ramie/cotton blend, the sweater is very soft to the touch.
The opening at the back of the neck closes with a pearl button.
Here are the flat measurements, please double where appropriate:
Shoulder to shoulder: 21"
Armpit to armpit: 20"
Waist: 19"
Width at hem: 21"
Underarm sleeve seam length: 20 1/2"
Length from neck to hem: 25"
Thanks for looking!
#17116…
$ 32.00
>>> Buy It Now ! <<<