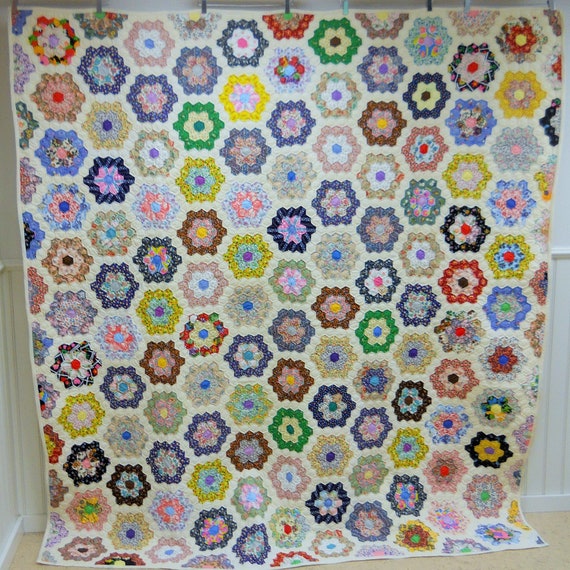 [picked up from Etsy]
This version of the classic Grandmothers Flower Garden quilt originated from Berkshire County Massachusetts. The previous owner was the granddaughter of the quilter and like so many Baby Boomers she is downsizing and will no longer have space for many of her family treasures. This quilt and a few others had been carefully stored in her grandmother's cedar chest and appears to have never been used.
The full quilt size is approximately 83 by 76 inches. Each flower is about 7" x 6.5" and each hexagon 1.5 inches.
The backing, pathway hexagons and binding are shades of off-white or cream ,muslin type fabrics. The batting is thin.
For the flowers we see a stunning mixture of fabrics, color and pattern that probably origi…
$ 410.00
>>> Buy It Now ! <<<