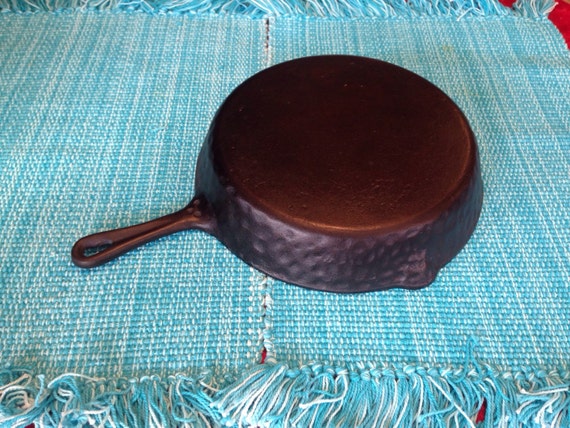 [picked up from Etsy]
#8 Hammered Cast Iron Skillet. Unique casting makes this a nice collectors piece.The smooth interior makes it an exceptional cooking utensil.
The maker is unknown but the pattern is referred to as Hammered Ugly as the dimples are not uniform as was traditional at the time of its making. The hammered finish is unusual and in fact is not hammered at all, but part of the casting, designed to give the effect of being hammered, as was popular in the 30s and 40s.
The hammered finish gives the cast-iron more visual appeal and adds variety to any cast-iron collection.
This pattern of cast iron pieces have confounded the cast iron collecting world for decades. No one is quite sure who made them but it seems likely that they were made in w…
$ 35.00
>>> Buy It Now ! <<<