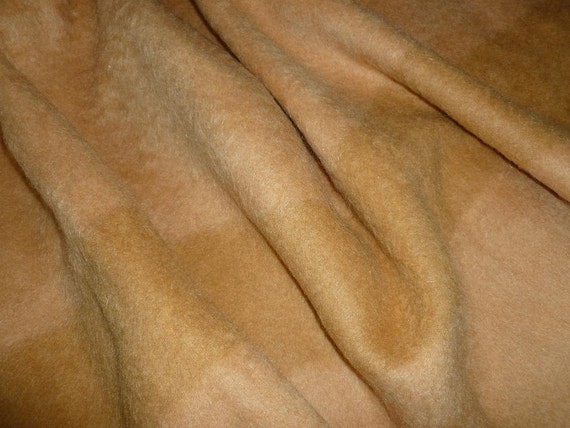 [picked up from Etsy]
Gorgeous 4 Point Hudson's Bay wool blanket from the 1940's-early 1950's. Rich gold/camel color with darker color stripes on both ends. Excellent nap! Intact label. Trade blanket, camp blanket, cabin blanket.
Size: 70" W x 90" L. Weighs 6.4 pounds.
***** According to Harold Tichenor's book " The Collectors Guide to Point Blankets"——the original size for a 4-point from this era should be around 72" x 90" and weigh 6 pounds. So this beauty doesn't have much shrinkage or weight loss.
Condition: Excellent nap which is unusual in a blanket this age–I doubt it was ever used! No holes or tears or repairs. Appears to have never been washed/shrunk. There are 3 surface moth trac…
$ 155.00
>>> Buy It Now ! <<<