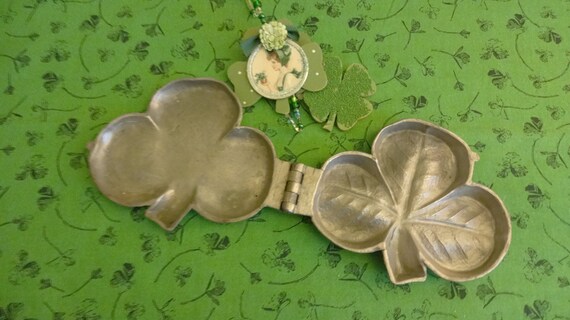 [picked up from Etsy]
This listing is for a shamrock ice cream mold by E & Co Eppelshermer Co. #1039 company started in the 1800's. The one I am showing is an original never polished I have used a lot over the 30yrs I have owned it. (Sizing Down) to condo. The inside of the mold is slightly dented makes no difference in display.
The inside of the mold has the leaf stems pronounced to make a very nice imprint on the ice cream. A great piece and would make for an interesting dinner conversation.
Dimensions: 5 1/8" wide and 1"tall…
$ 75.00
>>> Buy It Now ! <<<