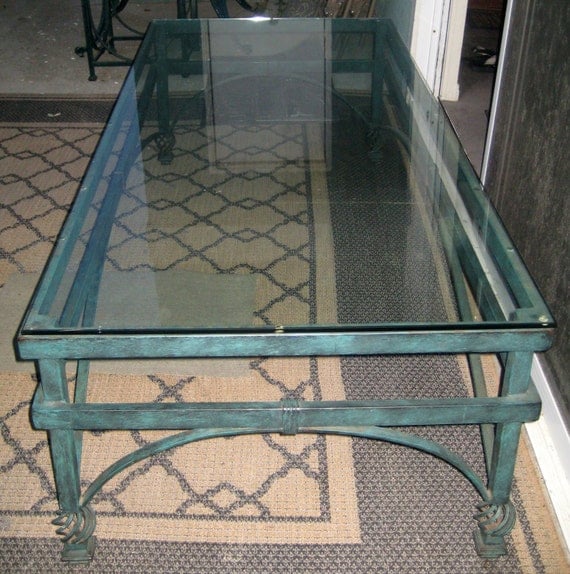 [picked up from Etsy]
AVAILABLE FOR PICK UP ONLY
This is a beautifully crafted table in wrought iron. It is solidly made and very heavy.
It is 70 3/4"x 31"x 21" It had a green/ black finish with a slightly distressed look to it, the finish is smooth to the touch.
This table was crafted in South Africa. It has beautiful onion details on the legs, and lovely arches supporting the glass top. You can see the quality of the craftsmanship at the joints.It is a very large table that we have used as a coffee table for years.It is a great place to lay out snacks when you have friends over. This table was not made by me, I purchased it from the artisan in South Africa and it has followed me to America where it has graced many different homes.
>>> Buy It Now ! <<<