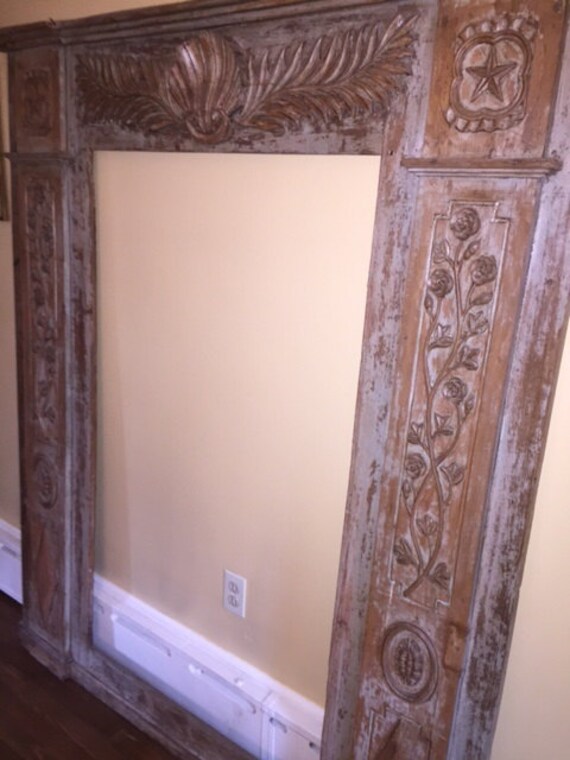 [picked up from Etsy]
This is a large vintage frame that can be used as a floor mirror or can be hung up as it has been hung up in it's prior 2 homes.
I am not sure of it's origin. It had been hanging as a mirror for 20 years or so until 2005 and I do not know about it prior to that. Probably purchased during my mother's international travel (Asia or Africa). I took out the mirror and just used it plain (the only place I had to hang it was not an optimal place for such a large mirror).
The frame itself measures 70" high, 59" wide and about 3" in depth.
It would hold a mirror approximately 32.5" wide x 55.5" tall. The numbers written on the back, in one of the pictures, is the size of mirror it would hold in centimeters…
$ 900.00
>>> Buy It Now ! <<<