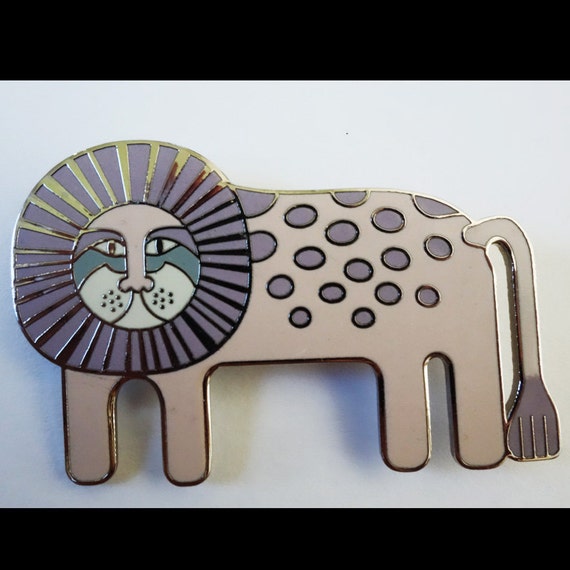 [picked up from Etsy]
This is a very rare Laurel Burch brooch named Leonardo. This brooch is made in pastel purple and pink enamel outlined in silver in a technique called cloisonne. The brooch is previously owned but is in excellent condition.
Laurel Burch was an American artist who passed away in 2007 only 61 years old. Her art and jewelry is admired by many collectors. Her eye-catching designs are characterized by colorful whimsical animals and figures.
The brooch measures approx. 2 1/8" wide and 1 3/16" tall….
$ 95.00
>>> Buy It Now ! <<<