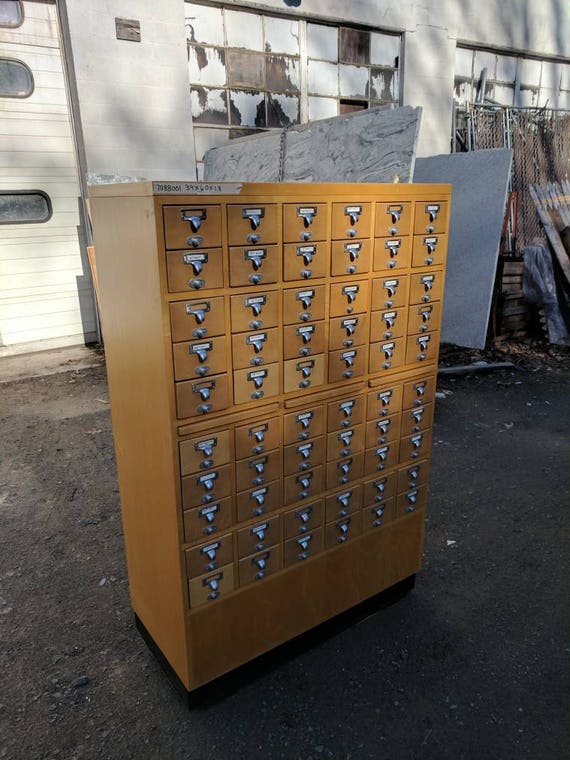 [picked up from Etsy]
Another genuine Library Card Catalogue. We can't hold on to these for very long, people love them and appreciate the fact that they will not be around forever. Teach your children what life was like before everything went digital! It has 60 empty drawers just waiting for you to fill with your ever so important art and office supplies, and craft items and tools. Perfect for wine storage, sort by vintage.
The Drawers are for 3"x 5" cards overall the drawers are 15.5" deep
40" wide x 17" deep x 64" tall
This cabinet has a $45 packaging fee for freight orders.
*** PLEASE NOTE***
These pieces are shipped via freight which we cannot calculate until we know your address. Please inquire with your zip cod…
$ 1195.00
>>> Buy It Now ! <<<