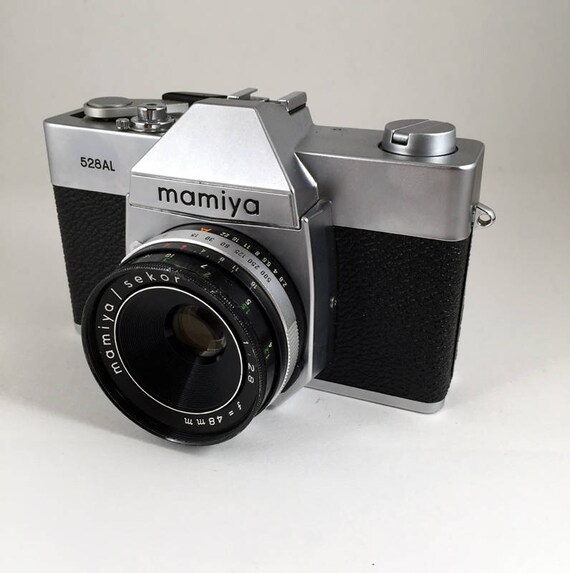 [picked up from Etsy]
For sale is a Mamiya 528AL. This 35mm SLR was made in 1975. It features a fixed 48mm f 2.8 lens.
The camera resembles all other SLR cameras of the 1970's. It has a hot shoe for flash, advance lever, shutter threaded for a cable release with shutter lock and rewind knob for film.
The camera has shutter speeds from bulb to 1/500 and apertures from f 2.8 to f 22. It manually focuses, and manually sets all the controls. It does, however, have an auto aperture feature.
Inside the viewfinder is a match needle light meter which is accurate when matched up to my digital light meter. The camera functions perfectly, with a clear finder and lens, and smooth advance and rewind.
It has been film tested, and exposures were perfect.
>>> Buy It Now ! <<<