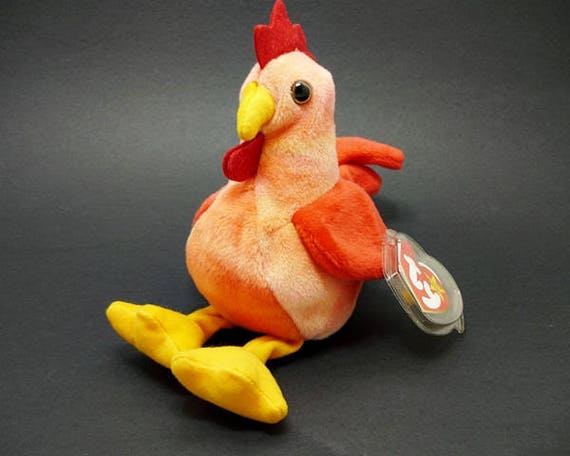 [picked up from Etsy]
Ty Doodle Beanie Baby in MINT condition with MINT tags; one owner. He is from my personal collection and has always been stored in a display case with a protective tag cover. He is clean and comes from a smoke-free home. I am open to reasonable offers. Serious buyers/collectors only.
Listed below are his unique characteristics and tag errors.
*** Doodle was only in circulation for 2 months, introduced May 11, 1997 and retired July 11, 1997. Doodle was renamed Strut in July 1997 as there were trademark issues with Chic-fil-A's mascot named Doodles.
SWING TAG – 4th Generation; Version 4
* Numeric birth date has extra spaces (this version should have no extra spaces)
TUSH TAG – 3rd Generation
* Made with P.V.C. Pellets
* Has circled…
$ 500.00
>>> Buy It Now ! <<<