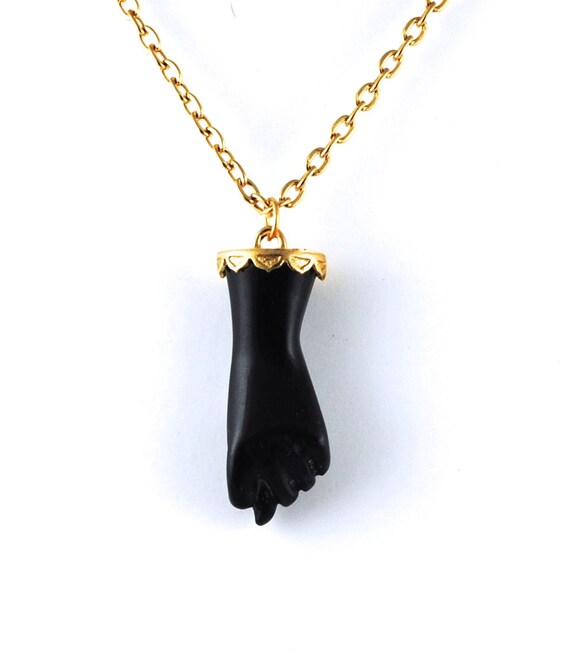 [picked up from Etsy]
Hanging from an 18" chain, this Black Italian Figa or Fist represents good luck and is known to keep away the evil eye!
When someone receives it as a gift, it is supposed to be especially powerful.
This fabulous Italian Good Luck Fist I believe is a Kenneth Lane and is a great addition to your vintage collection!
It measures 1 3/4" x a little bit over 1/2 ".
* * * * * * * * * * * * * * * * * * * * * * * * * * * * * * * * * * * * * * * * * * * * * * * * * * * * * * * * * * * * * * * * *
* I would love to share with all my friends and customers an interesting and enlightening blog * * on the history and meaning of the Figa by the beautiful poet, artist and Spiritual Goddess * * Francesca De Grandis! ENJ…
$ 54.00
>>> Buy It Now ! <<<