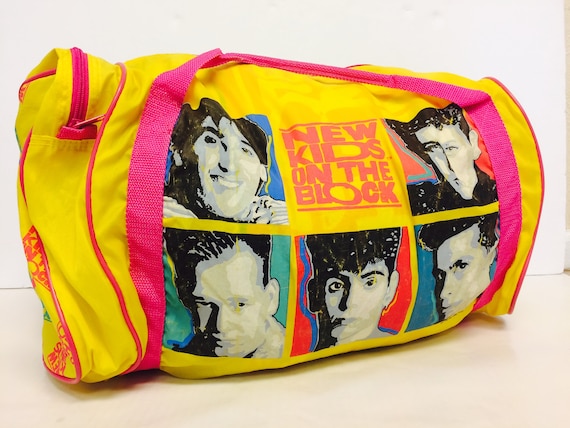 [picked up from Etsy]
Check out this amazing new kids on the block sleeping bag made in 1990. The sleeping bag is in great condition. I don't see any issues. I just unzipped it all the way and zipper it back up. The zipper works great. This measures about 28 by 66 inches when it is zipped up.
What is so awesome about this particular sleeping bag is that it comes with the a bag to carry it in! So it's 2 bags in one. There is a zipper on the side of this bag and the compartment is pretty big. It's definitely big enough for some makeup and toiletries. The bag is nice and clean in the inside. The only issue with this bag is the black marks on one side, which I have pictured. It looks like Someone wrote their name and then marked it out.
>>> Buy It Now ! <<<