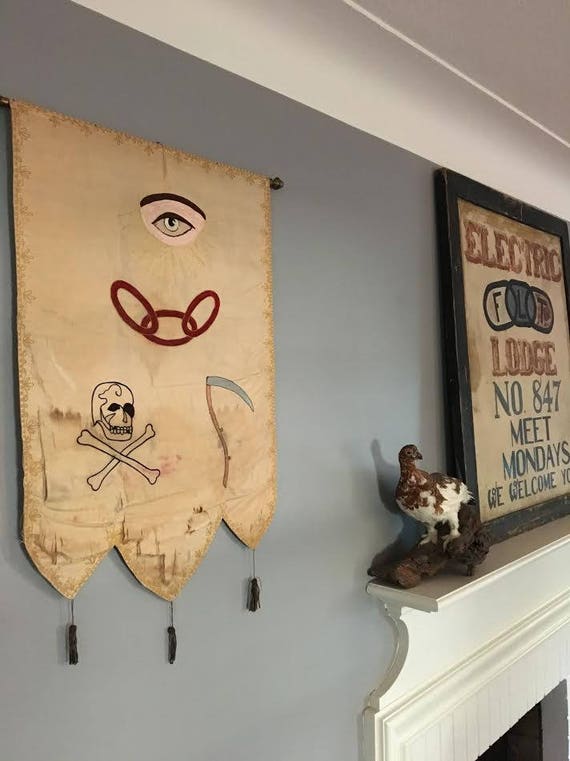 [picked up from Etsy]
This rare, antique International Order of Odd Fellows (I.O.O.F.) silk banner is in fair condition with areas of separation/fraying of the silk and it's age discolored/spotted and stained. That being said… This banner is BAD ASS!!
Odd Fellow symbols chain stitched into this banner are: the all-seeing eye, three link chain, scythe and skull & crossbones. Included with the linen backed banner is its brass rod.
20" x 19.5" (not measuring the tassel)
I will ship overseas. Message me for a quote.
For free pick up in the Minneapolis area add the code: "FREEPICKUP" at check out.
>>> Buy It Now ! <<<