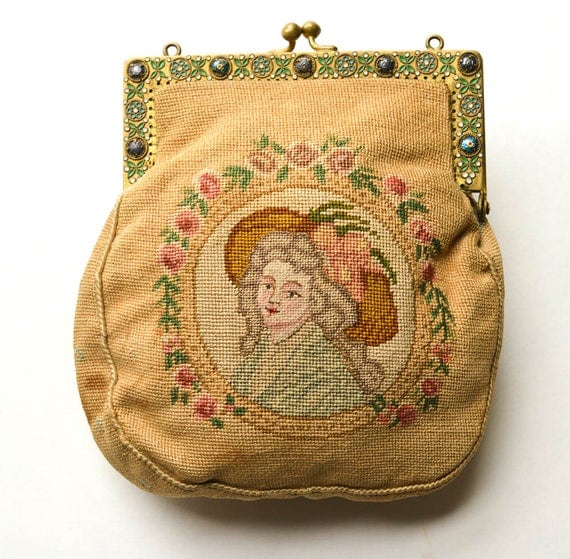 [picked up from Etsy]
This wonderful petit point purse is a stunning treasure. The petit point was beautifully hand done and then attached to an enameled frame. The inside is a beautiful blue satin. There are two pockets on the inside. This satin is lovely, but worn. The purse gusseting is even embellished with blue and pink petit point flowers. The back features a petit point wreath of flowers.
The details of this purse make it a truly amazing antique purse.
The condition issues are:
There is no chain attached anymore
The purse could use a professional cleaning
Some of the enamel details have lost their finish
The inside fabric is worn and tattered
This purse measures 7" tall by 6" wide. The clasp works great….
$ 145.00
>>> Buy It Now ! <<<