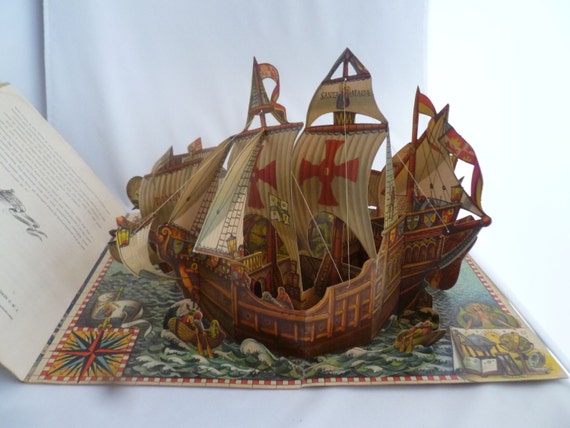 [picked up from Etsy]
This book is a real collectible. It's the story of Christopher Columbus' ship, the Santa Maria and the discovery of the new world. The great thing about it is the pop-up page featuring the Santa Maria in all its glory. The book is 9" x 13", soft cover from 1961. Published by Bancroft Y Co., London, printed in Czechoslovakia.
Condition: a few condition issues – the cover has a couple of scratches and taped edge. The inside pages have water damage to top of pages. The grommet on cover has made a mark on the inside pages. But the pop up ship is fantastic.
International buyers, please contact me for a shipping quote as the cost varies greatly from country to country.
Please visit our entire shop for more vintage items: ht…
$ 500.00
>>> Buy It Now ! <<<