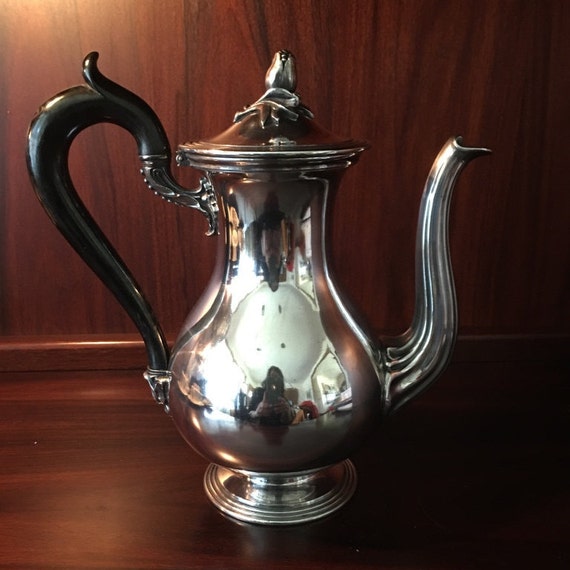 [picked up from Etsy]
Christofle is the creme de la creme! The finest in the world of silver plate.
This gorgeous Art Nouveau Christolfe teapot is about 137 years old, but it is in better condition than many teapots half its age. I have dated it based on hallmark and numeration. It never ceases to amaze me how well Christofle silver-plate holds up over time.
Compare in price to a new, similar Malmaison pot for $2,200!
As was popular during the latter part of the 1800s, this teapot has an ebony wooden handle. It sits flat on a table, and there are few flaws in the silver-plate – some slight surface scratches which are visible upon inspection.
The approximate measurements are as follows:
Height – 8.75 inches.
Width from handle to spout 8.5 inches
>>> Buy It Now ! <<<