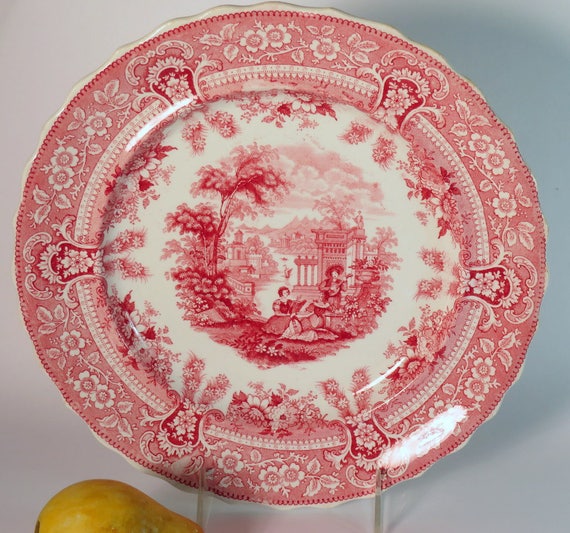 [picked up from Etsy]
A red Romantic Staffordshire dinner plate designed with with the scenic "Milanese Villa" pattern. The plate is marked on the back with the pattern name, "Stoneware", the initials F+D, and impressed mark that reads "Dillon".
The plate can be attributed to the potter, Francis Dillon who worked in Cobridge in the Staffordshire district of England between 1834 and 1843, This is a large dinner plate measuring 10 1/2 inches across. The design shows a group of three balladeers singing in the foreground, a river with boats and temples and mountains in the background.
Romantic Staffordshire was produced in the Staffordshire district of England between 1820 and 1860. The patterns in this category include scenic and …
$ 55.00
>>> Buy It Now ! <<<