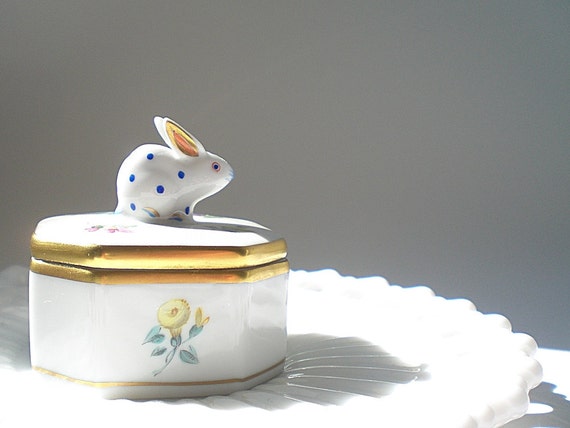 [picked up from Etsy]
Small Herend porcelain pill, ring or trinket box with a whimsical blue polka dot bunny rabbit lid. 6020 Hexagon shaped with wee hand painted flowers on lid and sides. Kimberly / Thousand Flowers pattern.
Herend giftware in excellent condition. No cracks, chips, or wear.
Each piece of Herend is hand painted & thus unique, flowers differing from box to box.
Approx 2 X 2"
Approx 2" tall to top of bunny's ears
>>> Buy It Now ! <<<