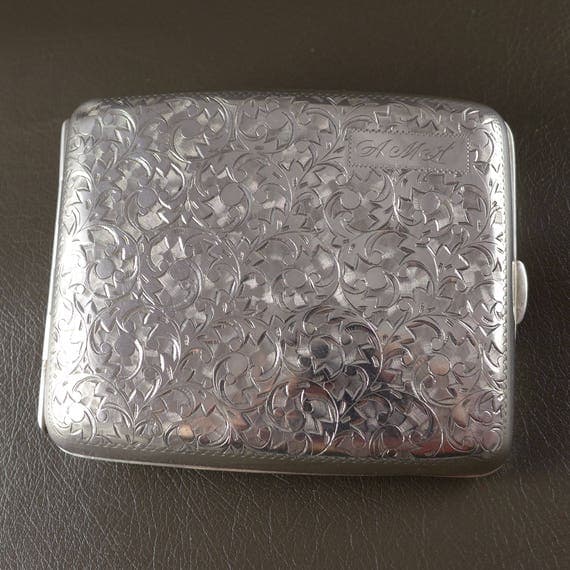 [picked up from Etsy]
Vintage 950 sterling silver cigarette case. This wonderful mid-century cigarette case has a beautifully chased floral design on both the front and back. Inside the case, there are stretch linked metal bands to hold the contents in place. The overall shape of the case is rectangular with slight curve to the case. It has a small cartouche in the upper right hand corner that is monogrammed with the initials AMG, that is subtle in the overall design.
In addition to a cigarette case, it is also perfect for business cards, or can be used as a wallet to hold paper currency and credit cards, all of which fit in the case. A wonderful example of vintage Japanese silver.
The case measures 4 inches wide, including the hinge and button that ope…
$ 240.00
>>> Buy It Now ! <<<