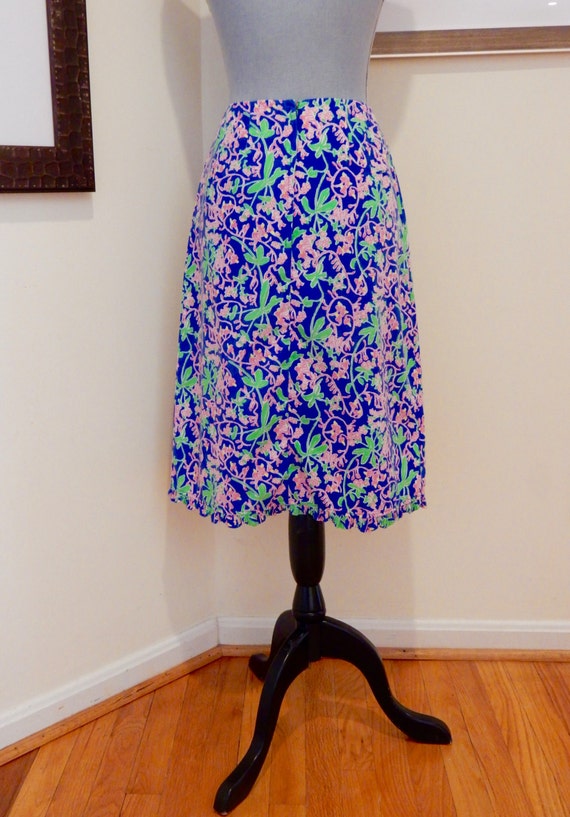 [picked up from Etsy]
"Despite the forecast, live like it's spring."- Lilly Pulitzer. That's exactly what you'll be doing in this breathable, bright, and beautiful skirt!
Unapologetically girly, this fantastically feminine, vintage A Line skirt by the legendary and prolific designer Lilly Pulitzer, features pink and yellow flower blossoms and green vines against a medium blue background. Embellished with a pleated, scalloped border along the top of a single patch pocket in front and around the entire hemline. Midcentury Mod. Circa 1960s.
In an airy cotton blend fabric, with the characteristic scripted Lilly signature dispersed throughout the pattern. With no waistband, but there are two pairs of darts in the front and the back for natural shapi…
$ 83.99
>>> Buy It Now ! <<<