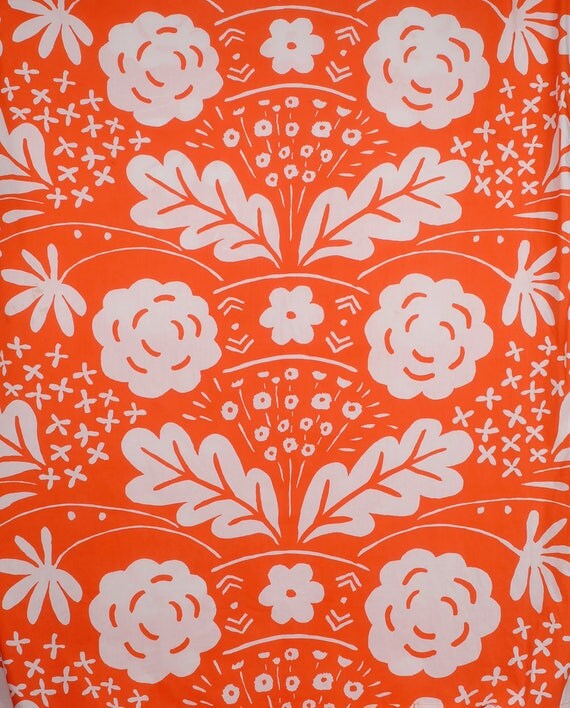 [picked up from Etsy]
Vintage 1970s duvet cover/bedspread by Marimekko for Dan River. This could also be dismantled and used as fabric.
The spread is bright orange, with an abstract floral print in white.
This closes along the bottom edge with white buttons.
I believe this collaboration came out in 1975.
★Label: "Marimekko Dan River" "Twin Puff Cover No-Iron Percale 50% Fortrel Polyester 50% combed cotton Machine Wash Warm…"
★Condition: Very good – about 5" of seam needs to be resewn, otherwise I cannot find a flaw.
★Measurements: 57 x 72"
★★★★★★★★★★★★★★★★★★★★★★★★★★★★★★★★★★★★
See more vintage housewares HERE:
https://www.etsy.com/shop/norths…
$ 50.00
>>> Buy It Now ! <<<