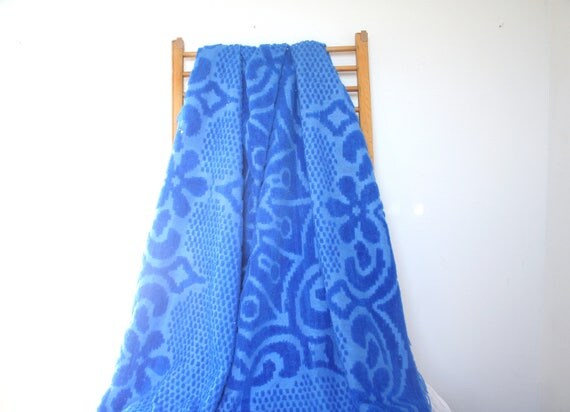 [picked up from Etsy]
Check out this stunning royal blue chenille bedspread! I adore the intricate textured pattern and the sweet little fringed edges. Blue is such a great bedroom color, too—so serene and calming, especially during the hot nights of summer. Bedspread is pictured on a queen bed, but would be better on a full. Bottom edges are curved as shown in photo #4.
Condition: Excellent. Note that it does tend to attract fuzz. I might dry it with an anti-static dryer sheet or something.
Measurements: 100" long, 74" wide not including fringe. Fringe is just under 3" long….
$ 50.00
>>> Buy It Now ! <<<