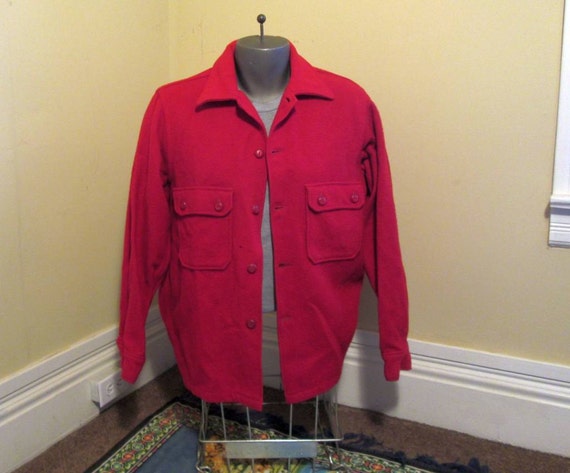 [picked up from Etsy]
Vintage red wool Boy Scouts of America jacket is thick and warm and ready to go.
Vintage 50s jacket is likely made in USA. This wool jacket features 2 large pockets that button closed. It buttons down the front, as do the cuffs.
Whether you're on a hike, or stalking the Starbucks, this jacket is just super.
Fresh from the dry cleaners. A classic lumberjack coat, pair this with your archival jeans and boots and look busy.
——-Common Uses
Hunting, fishing, hiking, camping, hanging around the coffee stand, and general cold weather wear.
Size 42 M, if you like your jacket to fit close, otherwise, more like a 40, leave room for a shirt and sweater underneath.
Chest – 45"
back shoulders – 18"
sleeve seam to end of cuff – 25&q…
$ 38.00
>>> Buy It Now ! <<<