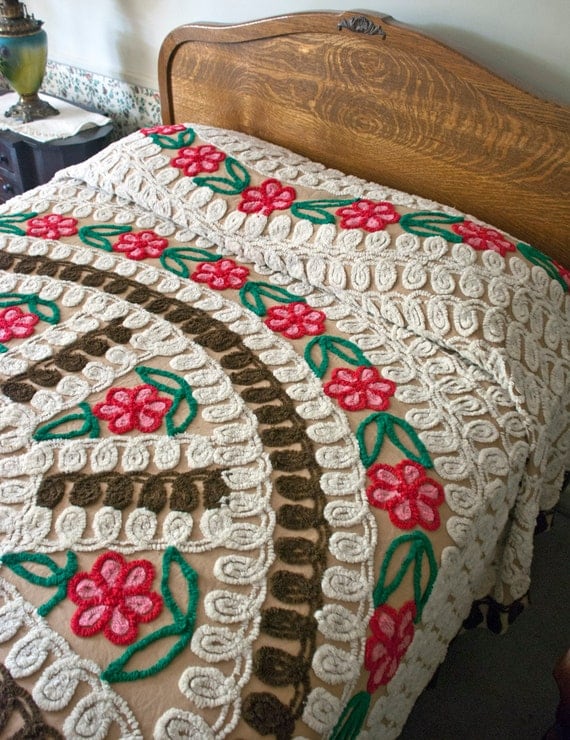 [picked up from Etsy]
A gorgeous mocha-color base full-size chenille bedspread. The bedspread measures 90 inches by 100 inches (228.6 cm by 254 cm).
It has been a long time since I have found any mocha cotton base chenille bedspreads, especially in this good of condition. This spread is absolutely gorgeous.
The sturdy cotton mocha base of the bedspread is heavily loaded with plush cotton chenille icing and curlicues. The colors are deep brown and white with pink flowers and green leaves. The pattern features a large circular design filled with the flowers and icing. There is a flower spray on the pillow area.
In excellent condition, this beautiful bedspread is truly incredible. I have looked it over until my eyes crossed and it looks good to go. It is clean a…
$ 198.00
>>> Buy It Now ! <<<