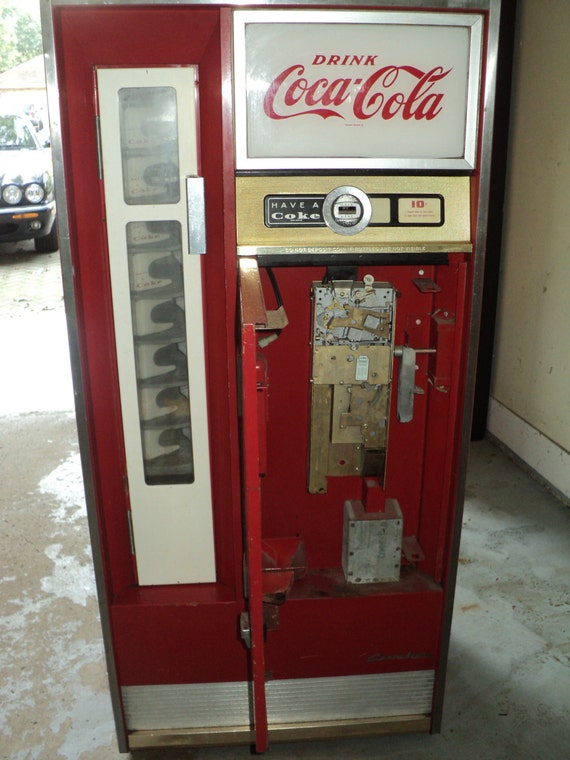 [picked up from Etsy]
****AVAILABLE FOR PICK UP ONLY***** It is very heavy and measures 25.5" w x 55" h x 20.5"d.
A Genuine Authentic Coke Machine which actually works when plugged in and cools the original six ounce sized bottles of Coca-Cola.
This is a very heavy solid refrigerated appliance which still accept dimes for drinks.
However, because this is a vintage machine there are a few flaws which must be noted such as the cord really needs to be re-wired because the rubber coating is hard and breaks off easily which leaves the wires exposed. Second, it needs a lock and key to hold the door intact. Also, there is some rust which has developed on some parts of the red enamel colored metal paint and a few scratches here and there.
>>> Buy It Now ! <<<