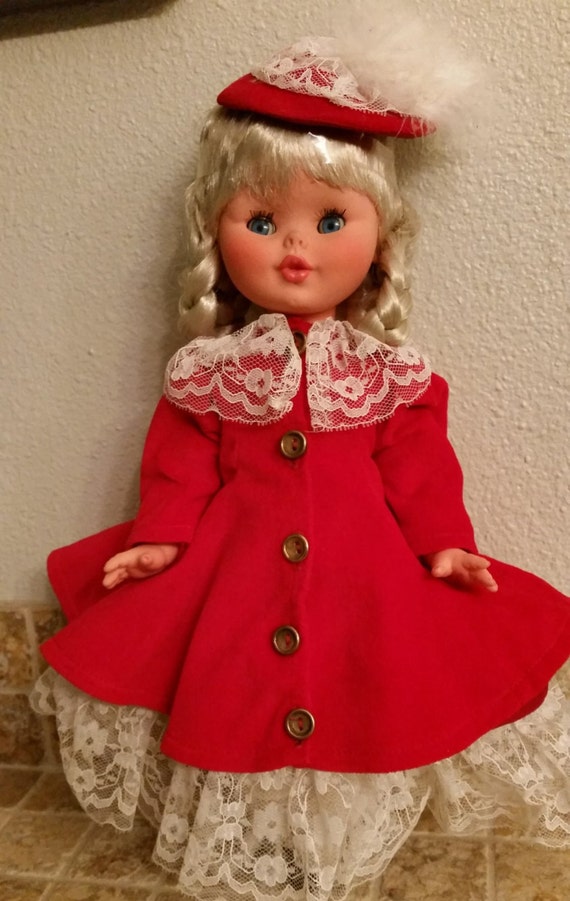 [picked up from Etsy]
Vintage Furga Doll. Made in Italy.
From the 1960's.
This beautiful doll is in near mint condition, the only thing keeping her from mint condition is a small black mark on her pantaloons. She has had 1 owner and has never been played with.
She has been in a box for years and she would like to find a new forever home, with a little girl to play with, or a collector to add joy to.
She has a beautiful face with big blue eyes that closes when she lays down. She also has long eyelashes, a button nose and pink pouty lips.
Her ash blond hair is braided on the sides and she has the original clear plastic strip around her head to keep her hair in place. She is wearing a red velvet beret with white lace trim and a white feather.
>>> Buy It Now ! <<<