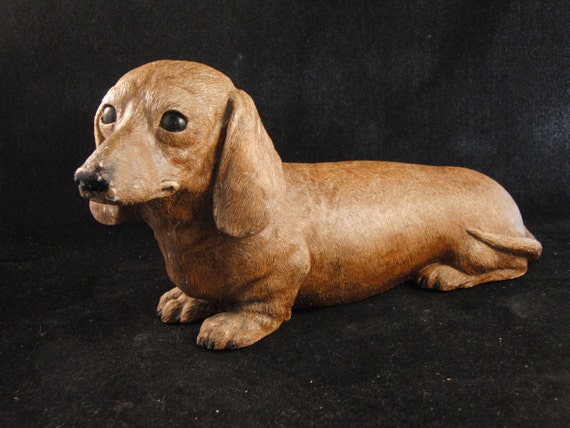 [picked up from Etsy]
Vintage doxin dog figurine by Sandicast product. It is in a good vintage condition (there are few scratches on the figurine please see pictures). This figurine is very detailed. This figurine measures approximately 10" L x 5"H. Please contact me if you have any additional questions.
Shipping:
The shipping price calculated applies to continental United States. International buyers and buyers from state of Hawaii and Alaska please contact Sweet Resale before buying for shipping price calculation. (Additional shipping charges might apply). We will try to accommodate any reasonable requests.
>>> Buy It Now ! <<<