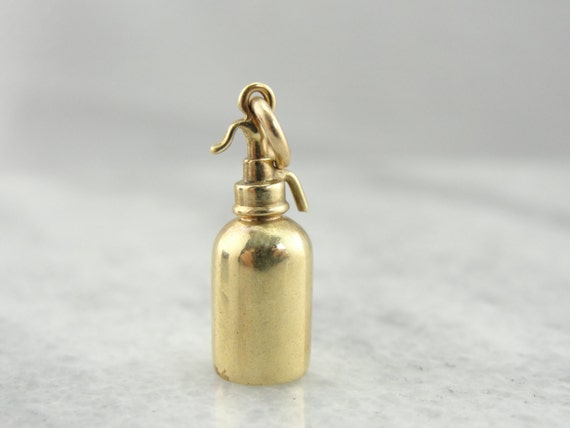 [picked up from Etsy]
This is a fun vintage charm! Crafted of 14K Yellow gold, this has a faceted finish to throw more light giving this piece a bit of extra charm!
Metal: 14K Yellow Gold
Measures: 6mm x 21 mm
SKU #: 94EDFZ-N
At the time of sale our jewelry is shipped with a certificate of authentication and/or an appraisal for insurance purposes. Each piece has been identified and graded by a Graduate Gemologist who has been certified by the Gemological Institute of America (GIA). We have three brick and mortar storefronts in Massachusetts and New Hampshire and have been in business for over 25 years! Please visit our Shop's About Page or our website for more information about our jewelry.
If you have any questions about this piece or if we can help yo…
$ 155.00
>>> Buy It Now ! <<<