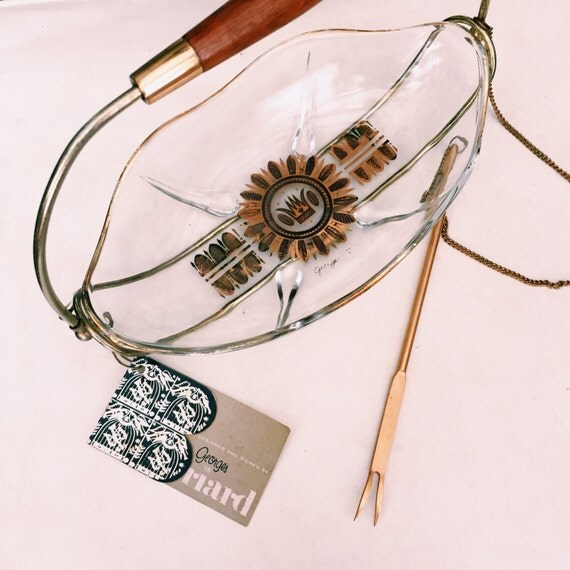 [picked up from Etsy]
A REAL OG 🙂
An original Georges Briard serving dish with tag still attached! This baby is prepared and requires zero thinking on your end- comes complete with gold metal carrying-caddy (that has a gorgeous wooden handle grip) AND– attached fork, so no need to worry about losing the serving utensil! Dish separates from caddy for easy hand-cleaning.
Glass dish shows some wear on gilt (signature + edges) and a little wear on parts of gold caddy. Still gorgeous and haven't seen one like it with this much originality!
Measures 9.5" wide / 6.5" deep / 5" tall.
Local pickup in Nashville….
$ 40.00
>>> Buy It Now ! <<<