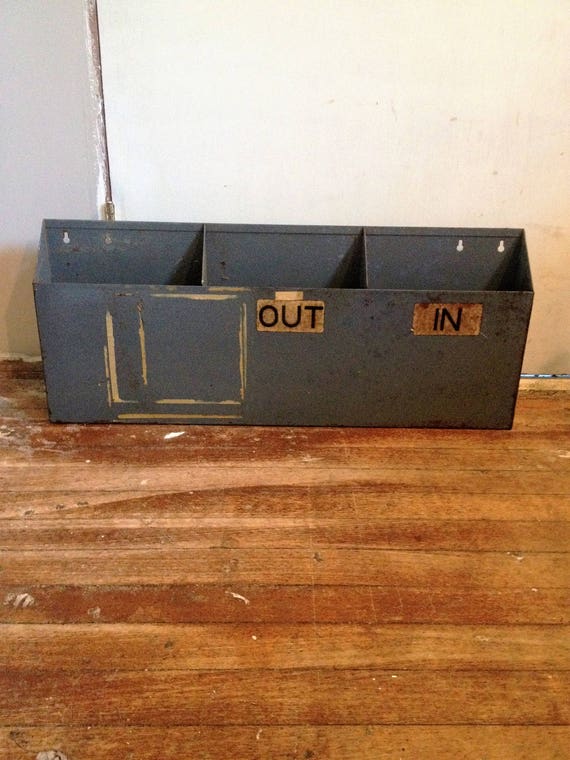 [picked up from Etsy]
Super vintage industrial file holder, use as a magazine rack, or to hold lots of mail.
Big and has three compartments, labeled with the original IN and OUT labels. Has some rust, more so on one side, and needs some cleaning, but perfect for that rustic vintage industrial farmhouse look.
Measures approx.: 29 inches long and 12 inches tall in the back and approx.: 3 1/2 inches front to back
>>> Buy It Now ! <<<