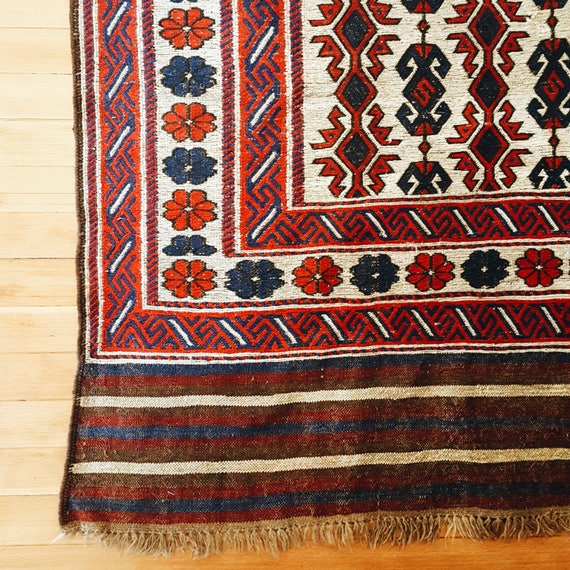 [picked up from Etsy]
Really pretty vintage kilim rug. I love the colors in this one – a great rich red, a deep blue, and a creamy ivory and darker khaki to balance it out. Notice the flower on the borders and the geometric pattern inside. This rug adds a wonderful richness to any room.
In great vintage condition with minor wear + tear.
Measures: 110" x 79"
for first dibs + coupon codes, follow me:
☞ Instagram: @nostalgic.moon.co
☞ Facebook: Nostalgic Moon
☞ Twitter: @nostalgic_luna
»» Let's chat about shipping options! I can look in to getting you a better deal via flat rate shipping, FedEx, or Greyhound ««…
$ 365.00
>>> Buy It Now ! <<<