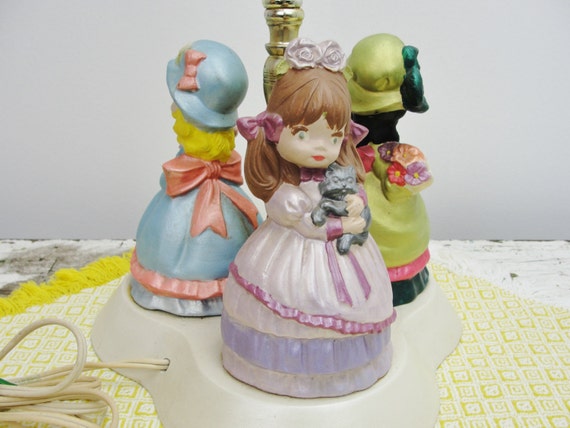 [picked up from Etsy]
Vintage kitschy lamp for a girls room. The lamp has what appears to be 3 hand painted ceramic girls in fancy dresses around the bottom. The part of the lamp that supports the socket feels like plastic. Closer to the base it is gold colored and further up it's silver. I assume the color has worn off over the years. The lamp works (see last photograph). It stands about 20 1/2" tall and 9" wide.
Lamp shade not included.
It could use a good cleaning….
$ 35.00
>>> Buy It Now ! <<<