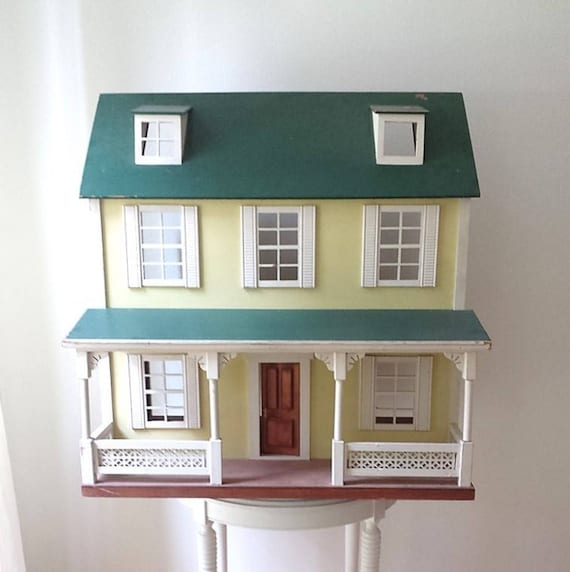 [picked up from Etsy]
**** HOUSTON LOCAL PICKUP ONLY!!! ****
Wonderful large vintage Hall's dollhouse…
yellow, green, white.
Nice with front porch!
Needs some TLC or could be left as-is.
Dormer missing window bars and a piece of wood is broken off.
Open attic… half of roof was removed.
Needs wallpapered/fixed/TLC.
Some bubbling wallpaper.
(see all pictures and zoom in)
Measures 27.25" tall by 27" across by 21" deep.
Happy to answer any questions.
**** HOUSTON LOCAL PICKUP ONLY!!! ****…
$ 140.00
>>> Buy It Now ! <<<