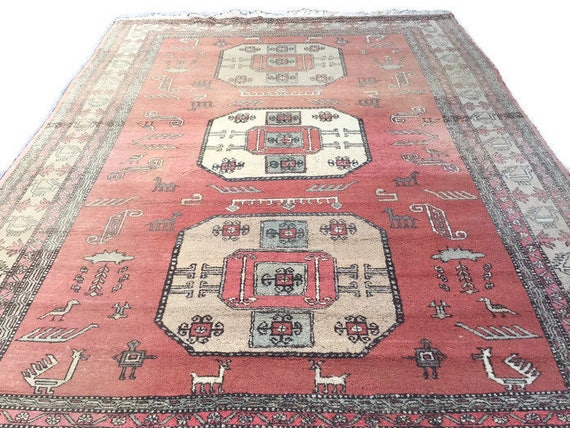 [picked up from Etsy]
Gorgeous Antique Persian Caucasian Large Area Rug, Hand Knotted with 3 Center Medallions, featuring hunters and deer, surrounded by birds, and in gorgeous colors.
Please note that it shows wear – the "faded" look is the 'wear' on the rug, it looks like a lighting issue, but its not – its the natural appearance. All photos should zoom.
wide: 105 inches // 8 FT 8 INCHES
long: 146 inches // 12 FT 2 INCHES
condition: fabulously well worn in. I love rugs with history, that have lived a life, with a lot more to live. There is a tear in one corner – hardly distracts from this piece. Fringe is amazingly well kept – no holes, there is thinning, and worn areas – as you can see one side shows more wear than the other, both …
$ 2200.00
>>> Buy It Now ! <<<