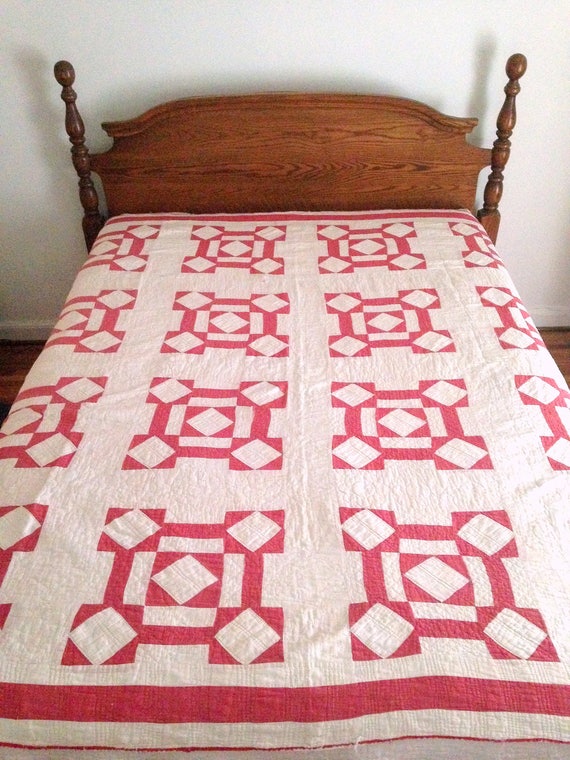 [picked up from Etsy]
This charming old quilt is a stunner is simple red and white. The light weight quilt is made of cotton fabric, meticulously cut and sewn together by hand in a geometric pattern of squares and triangles.
The blocks are comprised of two cotton materials in red and white. The classic red and white color palette is perfect for any occasion or would look lovely displayed around the holidays. I wasn't able to find the name of this pattern, but it is a very traditional design. It is quilted at 7 stitches per inch and features quilting in cross-hatch, diagonal, and flower patterns.
The quilt has been well-loved over the years and I would have to call this a stacker or cutter quilt. There are a number of split seams and small holes throug…
$ 70.00
>>> Buy It Now ! <<<