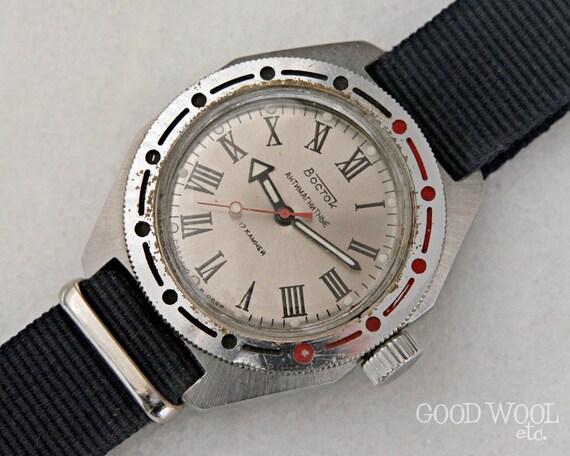 [picked up from Etsy]
Vostok (Russian: Восток, meaning East*) Watch Makers, Inc. produces mainly rugged military and diver mechanical watches at its factory in Chistopol, Tatarstan, Russia. The company was founded in 1942 after the First Moscow Watch Factory was evacuated to Chistopol during WWII.
The 'Amphibia' is one of Vostok's signature watches, and highly sought-after by collectors of vintage Russian watches, and vintage watches in general. It's simply a must-have piece in your collection.
A diver's watch, the Amphibia was a very innovative design. They are supposed to be waterproof to 200m, but as this is a vintage watch, please don't assume that. I have no way of testing its reliability under such pressure. I can't hol…
$ 129.00
>>> Buy It Now ! <<<