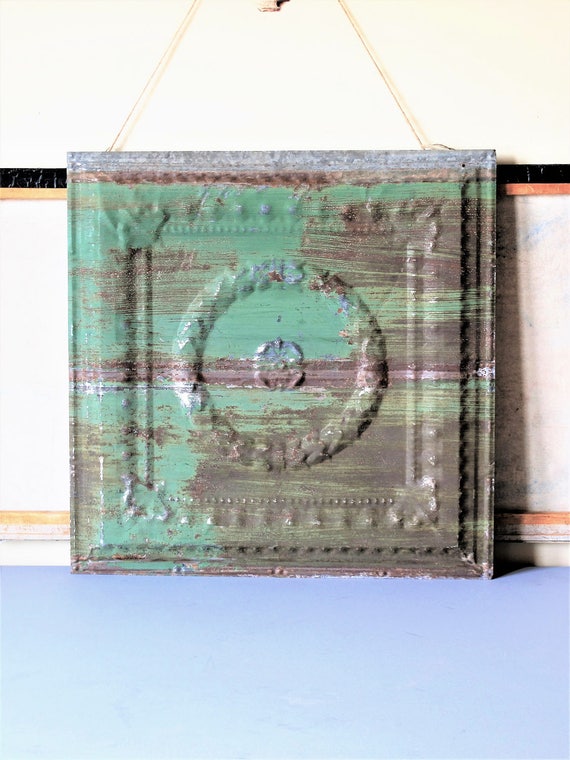 [picked up from Etsy]
Large vintage tin ceiling tile. Green with a patina of some rust and general wear it will make a great wall decor or backdrop for curating your displays and arrangements. Its decorative appeal will complement any room decor.
*****
All the charm of architectural salvage, that means rust, dents, couple of nail holes,scrapes, nicks… just lovely. Clean but not altered, I wanted to preserve its authenticity.
Nice three dimensional appeal.
****
Large, generous size 24.5" x 24.5"
***
All vintage is sold as is and all questions are welcome prior to a purchase.
Thank you for stopping by !…
$ 40.00
>>> Buy It Now ! <<<