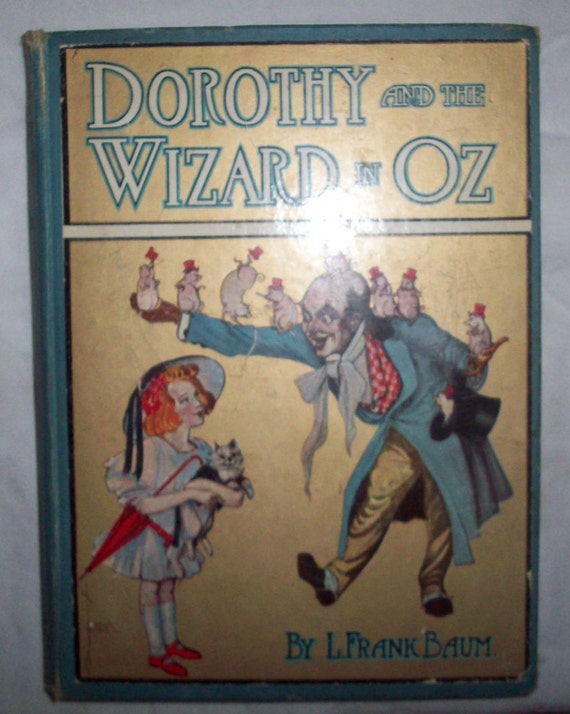 [picked up from Etsy]
Seven Amazing condition wizard oz series books.
Each is something special. Look them up.
The collection includes Dorthy and the Wizard in Oz, a first american edition from 1910, the Wizard of Oz MGM Movie edition, Jack the pumpkin head of Oz, which isn't by Baum but is a rare first edition find.
Ozma of Oz is a later edition (the only one that isn't a first) But it is still beautiful.
Some have wear but all have their color plates and spines and pages in GREAT SHAPE!
I suppose I can sell them individually but they live on a shelf together and I'd rather not divide a family.
I can send more pictures, give more info (though I am no expert, I simply corresponded with one for a week) as well….
$ 1500.00
>>> Buy It Now ! <<<