Antique Appliqués Pair Silk French Gorgeous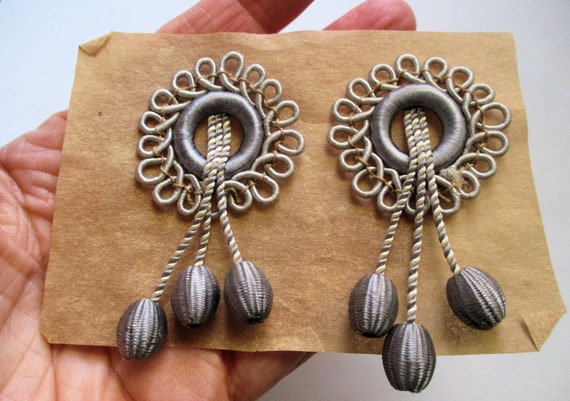 [Picked from ETSY]
Here you have a beautiful and sophisticated pair of antique appliques with three dangles/tassels. They are silk with these sweet silk wrapped wooden bobbles. I believe these are either French or Spanish.
This listing is for the pair of grey and white appliques photographed.
Use for a special project requiring a special pair of appliques. They are lovely. Old store stock.
Excellent condition. A teeny bit of fray to the surface of the balls. Negligible but wanted to mention.
Please review my other listings and combine your items for FREE domestic shipping.
Size: 2 1/2" x 1 1/2" -approx. each
>>> Buy It Now ! <<<<