Boho Bead Curtain window Czech Glass Crystal Gemstone Metals Customizable for Door hall entrance unique Bohemian Superior Hand made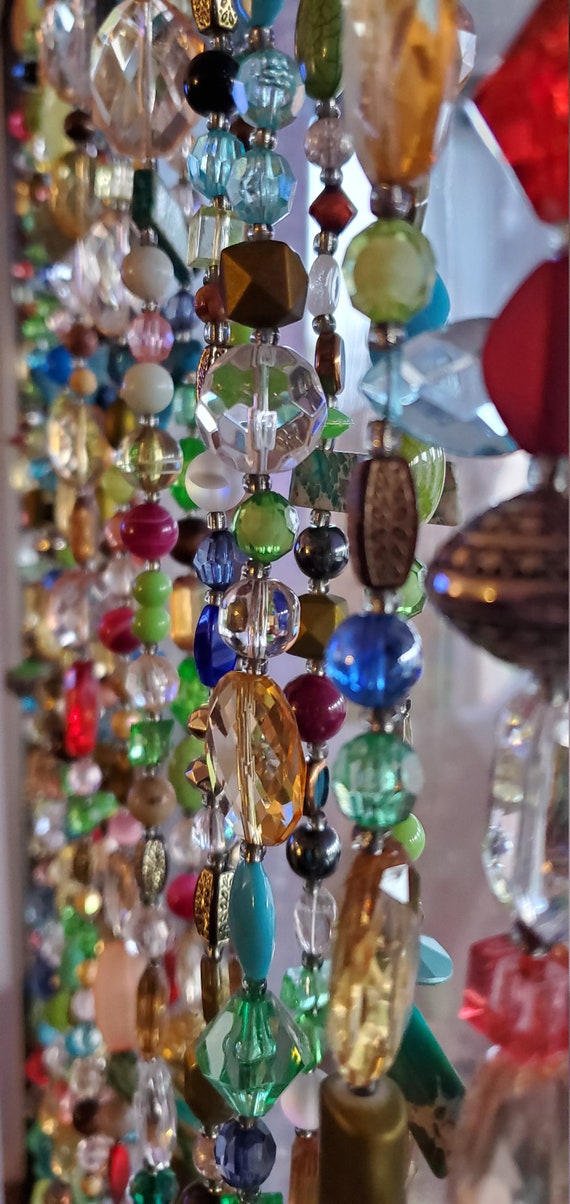 [Picked from ETSY]
Hi! All curtains are made-to-order, which means that the photos are examples of my work. Be sure to check the size and number of strands of the curtain before purchasing. And remember, you can get custom sizes for the same rate per foot! Thanks, Adam. 🙂
Bring the magic of dazzling light into your home with these colorful light catching bead sculptures!
Made in Florida, USA by hand, each strand is made with real glass, crystal, acrylic, metal and precious gemstone beads, making a truly elegant, top quality work of art.
We make bead curtains in any size to fit your door, window, hallway, or other area.
Each strand comes with attached steel rings on each end for mounting on a rod or dowel. Curtains can also be ordered with decorative pen
>>> Buy It Now ! <<<<