Handmade Sale 2022 Macrame Wall Hanging Bohemian Home Geometric Art Decor-Macrame Curtain Macrame Wedding Backdrop Decor (Delivery in 5 days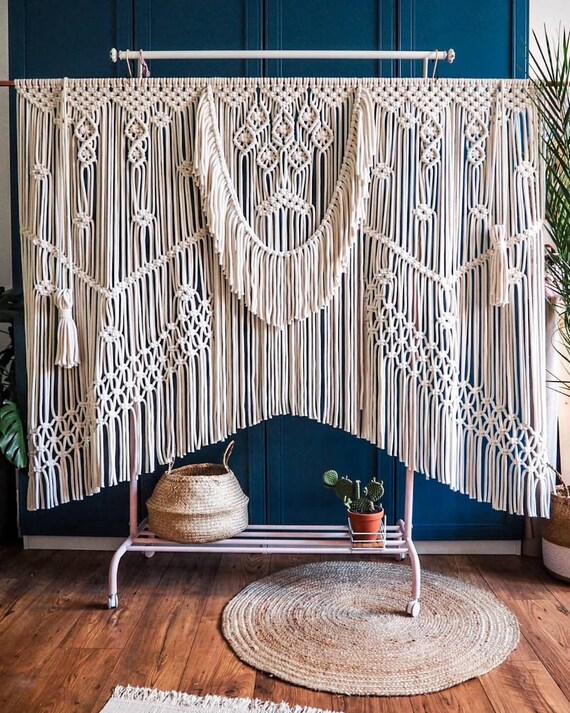 [Picked from ETSY]
➤ This Macrame Art is the World Biggest Art for Use Home Decoration & Wedding Decoration
➤customized ( if a larger backdrop is requested, an additional cost will apply).
➤High Quality – Made from 100% Cotton Cord For all wedding decorations or other room ideas.
➤Excellent for outdoor ceremonies. Also looks amazing in the loft, industrial places. This macrame also may be used at welcome, head table, cake table, photo backdrop.
➤Macrame item's:-Macrame Planter, Macrame Wall Hanging, Macrame Mason Jar Light Holders, Macrame Coasters, Macrame Chair, Macrame Lamp Cord, Macrame Lantern, Macrame Table Runner, Macrame Pendant, Macrame Shelf, Macrame Pouf, Macrame Stools, Macrame Curtains, Macrame Hammock, Macrame Panels, Macrame T
>>> Buy It Now ! <<<<