AA Green beryl tumbled stones,Healing crystals,Gift bag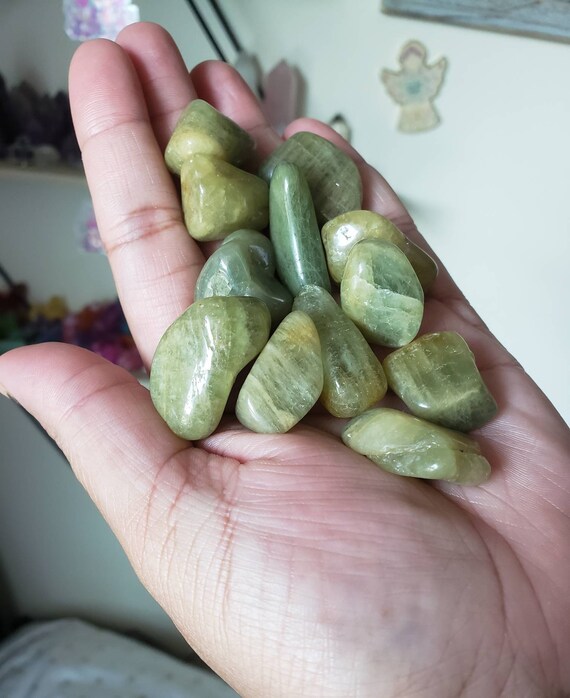 [Picked from ETSY]
Green beryl tumbled stones,Healing crystals,Gift bag, Green Beryl is a gemstone with a meaning and properties of increasing love luck of the owner. From ancient times, it is known as a gemstone that can receive grace from the goddess. If you have someone that you love, it would let you have deeper relationship with that person.
Size: Small (0.6''-0.8'') Medium (1''- 1.3'')
Gemstone: AA Green beryl tumbled stone.
The price is for 1 green beryl tumbled stone,You receive any of the stones shown in the pictures.
The color of Green Beryl is pale green or very light green. They are belonging to the same mineral species as emerald. The frequency of green Beryl connects to the heart chakra, it opens and energizes
>>> Buy It Now ! <<<<