Bumblebee Jasper Heart Palm Worry Stone Cabochon Pendant Crystal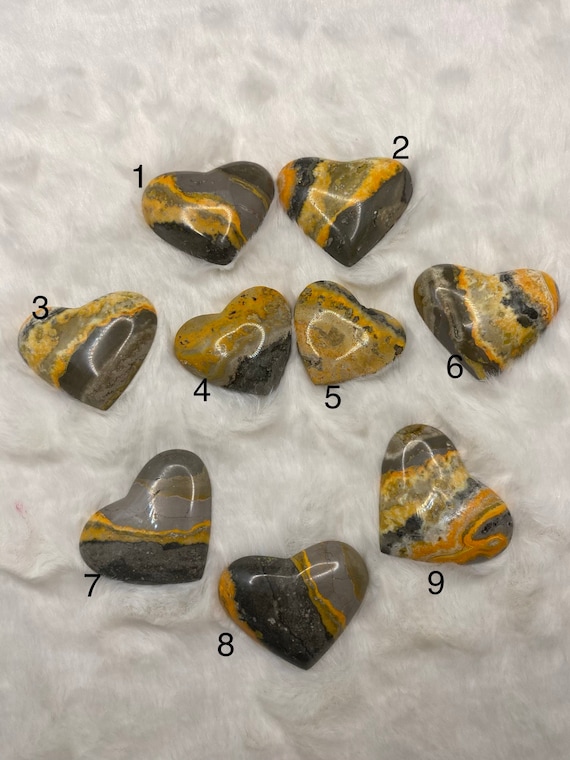 [Picked from ETSY]
These bumblebee jasper hearts have fantastic coloring and are all 1.48-1.56" across.
I try to capture all the details and features as well was I can, so please be sure to view each photo. If you have any questions or would like to see more, please feel free to ask. It's my pleasure to spend a little extra time with each piece and send you as much information as you'd like. I do try to be very promptly responsive, as well.
Please keep in mind that every piece is unique and forged in Earth. Lining, crackling, raw spots, divots . . . all of these are just part of the stones personality and should be considered more of what makes it beautiful. Just like you and me- supposed flaws make us unique, interesting and fun!
>>> Buy It Now ! <<<<