Look and Learn Children's Magazine, The Story of the Railways, Books Movies and Music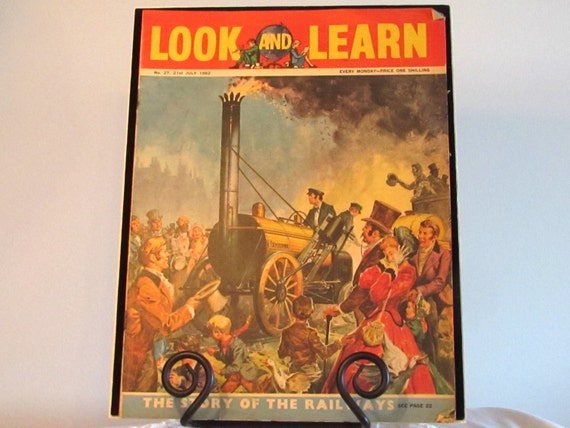 [Picked from ETSY]
This particular magazine is 24 pages including the front and back cover.
The front cover is of folks gathered around the first Iron Horse start up.
Some folks are excited others covering their ears.
I am not sure of the illustrator. It is not indicated in the inside cover.
It was published July 21st 1962
Contents include articles such as: The Port that lost it's way; The amazing story of Tom Thumb; Rome nationalized Britain's mines; When Tchaikovsky was a failure.
It is in very good condition with slight fold marks in the lower right front pages. There is a tear through all the pages on the bottom near the left side as well. It does, of course, show signs of age but has been well taken care of.
* I will also be shipping thi
>>> Buy It Now ! <<<<