Crochet Bikini Jamaica – Crochet Lycra swimsuit – Crochet Lace Swimwear – rastafari bikini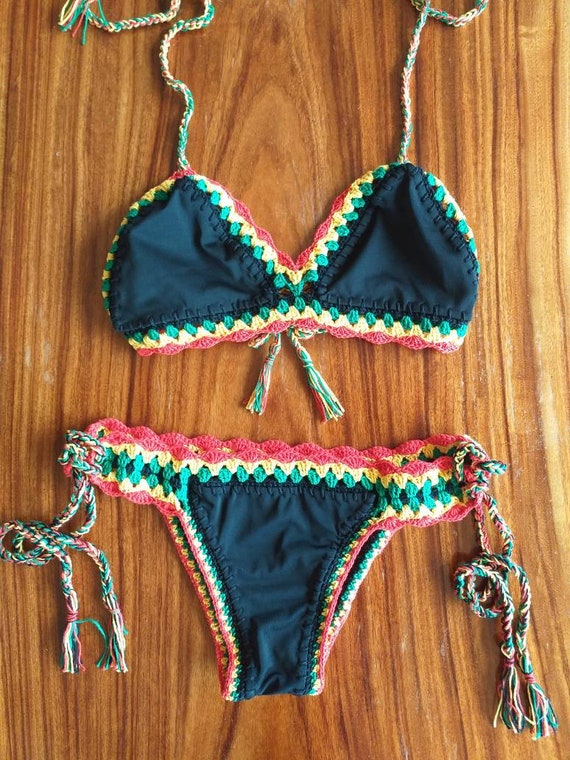 [Picked from ETSY]
Crochet and lycra bikini it's a unique piece handmade with cotton and seamless lycra!
This bikini its not see through after going in the ocean or pool.
Please add a comment with your exact BRA and hips size so I can make you the perfect fitting!
After using your crochet swimwear for a while it starts to shape like your beautiful body as our materials are stretchy.
All Devocean Swimwear items are handmade and copyright protected.
This Item was created and developed by Fabi Correa Designs , accept no copies!
Thanx for respecting!
@@@@@@@@@@@@@@@@@@@@@@@@@@@@@@
INSTAGRAM
@DEVOCEANSWIMWEAR
WWW.DEVOCEANSWIMWEAR.COM
@@@@@@@@@@@@@@@@@@@@@@@@@@@@@@
>>> Buy It Now ! <<<<