1906 Jane Austen, Emma, 2 Volume Set, Beacon Edition Frank S. Holby, Color Illustrations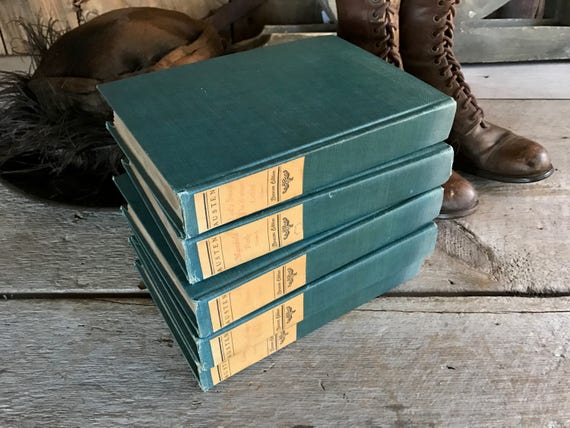 [Picked from ETSY]
Jane Austen, Beacon Edition, Vol 1
Emma Volume 1 & 2
This listing is for a 2 volume set, Emma.
We have others listed for sale.
Copyrighted 1906 by Frank S. Holby.
Emma, by Jane Austen
Colored Illustration;
Volume 1
The Apothecary
I stood for a minute feeling dreadfully
With mixed feelings she seated herself at a little distance
Volume 2
How d'ye do ? How d'ye do ?
Taking out her purse she gave them a shilling
Poor man ~ it was at first a considerable shock
Measures; 7 7/8" by 5 5/8"
Overall book is in good antique condition for being over
110 years old…the cover is bluish green (turquoise) color
linen with wear to the edges and title tags on bindings are
faded and worn with corner and edge wear. Interior is ver
>>> Buy It Now ! <<<<