BIG and Brutalist, Huge Cast Pewter Dangle Earrings, Faux Moonstones and Pearls, Costume Earrings, Canadian Style, Vintage Jewelry, Women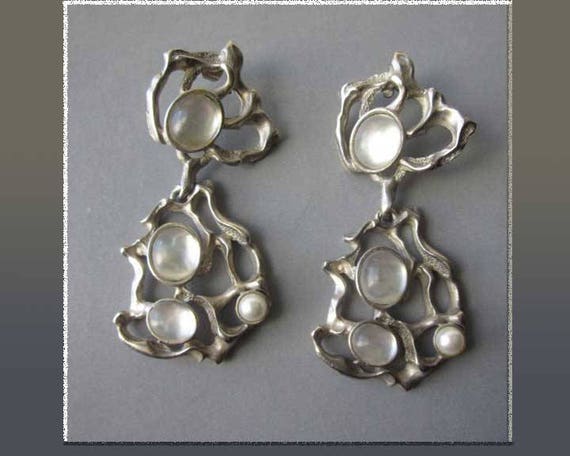 [Picked from ETSY]
All I can say is WOW. These are big, and kind of wacky. In brutalist style, they are decorated with large faux gems–3 moonstones and one pearl on each earring.
The combination of the rough brut setting and the icy "gemstones" seems contradictory, but they somehow work. These are for pierced ears and are kind of weighty. I don't find them uncomfortable to wear, but some people might.
A fun evening look!
Size: 3" x 1 1/2" at widest point
Marks: Unsigned
Condition: Very good vintage condition.
Inv # Inv # 172410
>>> Buy It Now ! <<<<